4. Juni 2021
German (Dis)Armament Policy: An Intersectional Feminist Analysis by WILPF
In this publication, edited by Jennifer Menninger and Victoria Scheyer, ten members from the German section of WILPF look at German arms and security policy from an intersectional feminist perspective.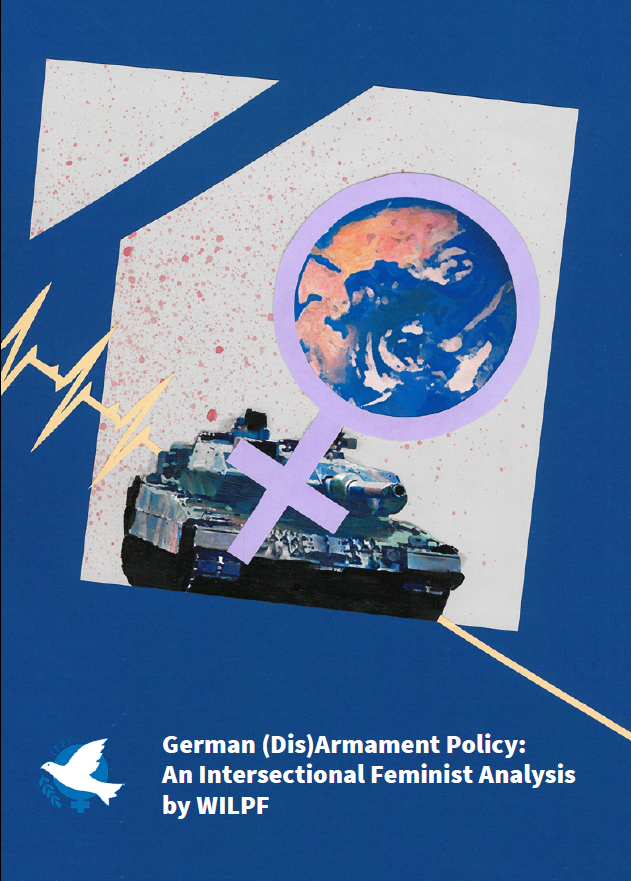 Content:
In the introduction, Jennifer Menninger and Victoria Scheyer present the relationship between security, militarism, and gender.
This is followed by a historical overview of national and international activities of WILPF in the field of disarmament by Heidi Meinzolt.
The article by Shila Block, Dilek Gürsel, and Victoria Scheyer connects Germany's arms financing, exports, and disarmament policies to feminist critique.
Meike Fernbach writes about small arms and examines the connections between small arms export policies and gender-based violence.
This is followed by an analysis of German nuclear weapons policy by Marieke Fröhlich and Anna Hauschild, in which nuclear deterrence is nothing more than a fairy tale.
The article by Marieke Eilers explains the negative consequences of using fully autonomous weapon systems and presents Germany's position on this.
Finally, Jennifer Menninger and Victoria Scheyer discuss how Germany's security policy needs to change in order to make the world a safe, livable and environmentally friendly place for all people.